Star Wars IV vs Star Trek V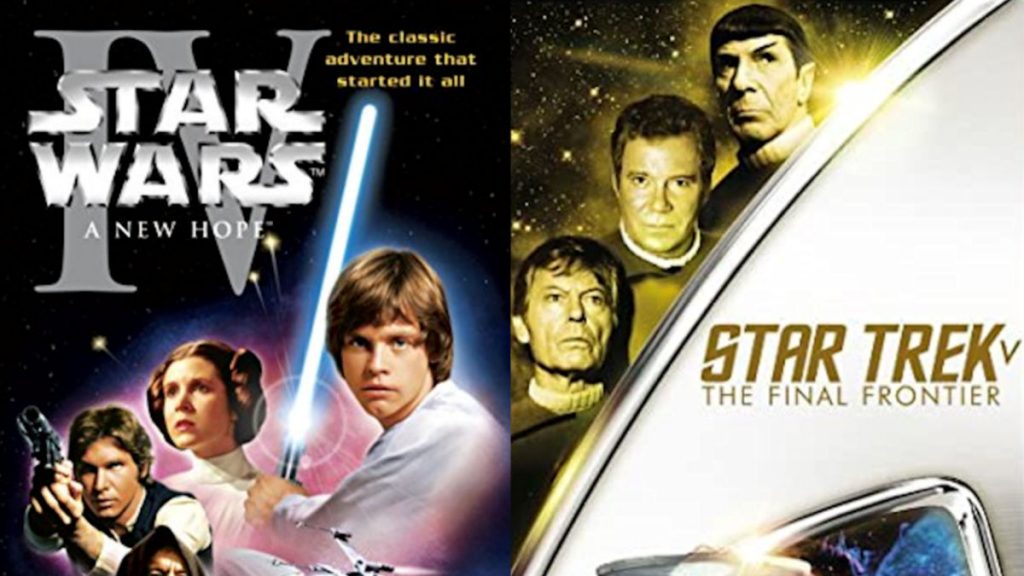 I will be giving an online session for the Kent Psychotherapy Network (KPN), on 29th January 2022, 10:30am to noon GMT. It is open to anyone for £10 (KPN's fee) and will not be recorded, due to using copyrighted material (under 'fair use' rules).
In analytical psychology, there are two ways that film can connect to the unconscious – using either a psychological or a visionary approach. The former is popular because it is more easily understood, and can seem meaningful and powerful, but it has limited therapeutic value and has become a tool of commercial exploitation. The latter is more difficult to engage with, but it has much greater potential for both individual and cultural development.
In this session, I will use clips from the films and the DVD extras to show how the productions of these two science fiction films epitomise the two approaches to the unconscious. I'll suggest ways to peel away the mask of psychological content to explore the visionary aspect of film. Whilst it may be helpful to have seen both films, it is not necessary because I will provide a summary of the main aspects of the plots during the session.
To book, go to https://www.eventbrite.co.uk/e/star-wars-iv-vs-star-trek-v-two-ways-of-connecting-with-the-unconscious-tickets-239113594197.